With an easy to install magnetic print you can customise your Handy Sanitiser to work for your brand.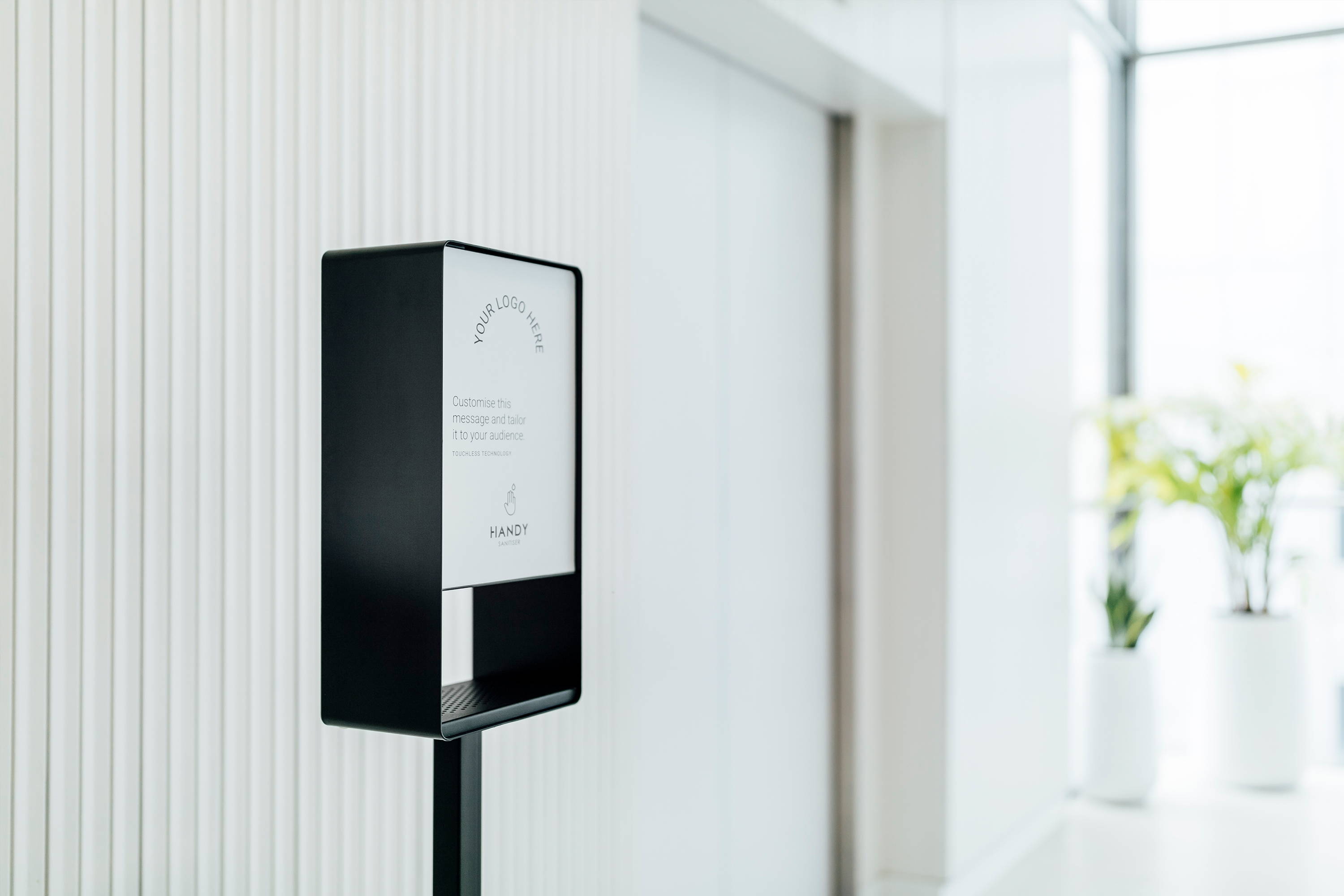 Let's protect our future leaders. Position Handy Sanitiser throughout your university, school or day care. With various applications available you won't need to compromise the health and safety of your students or teachers. Or let it get in the way of their education.
As we return to work, office environments, small business and larger corporations will need to adapt. Make it easy for your staff with a touch free, easy to maintain hand sanitiser station. Wall mounted in your bathroom, positioned in reception or in the communal kitchen. You can feel safe in knowing your guests and staff have the appropriate tools to get the job done.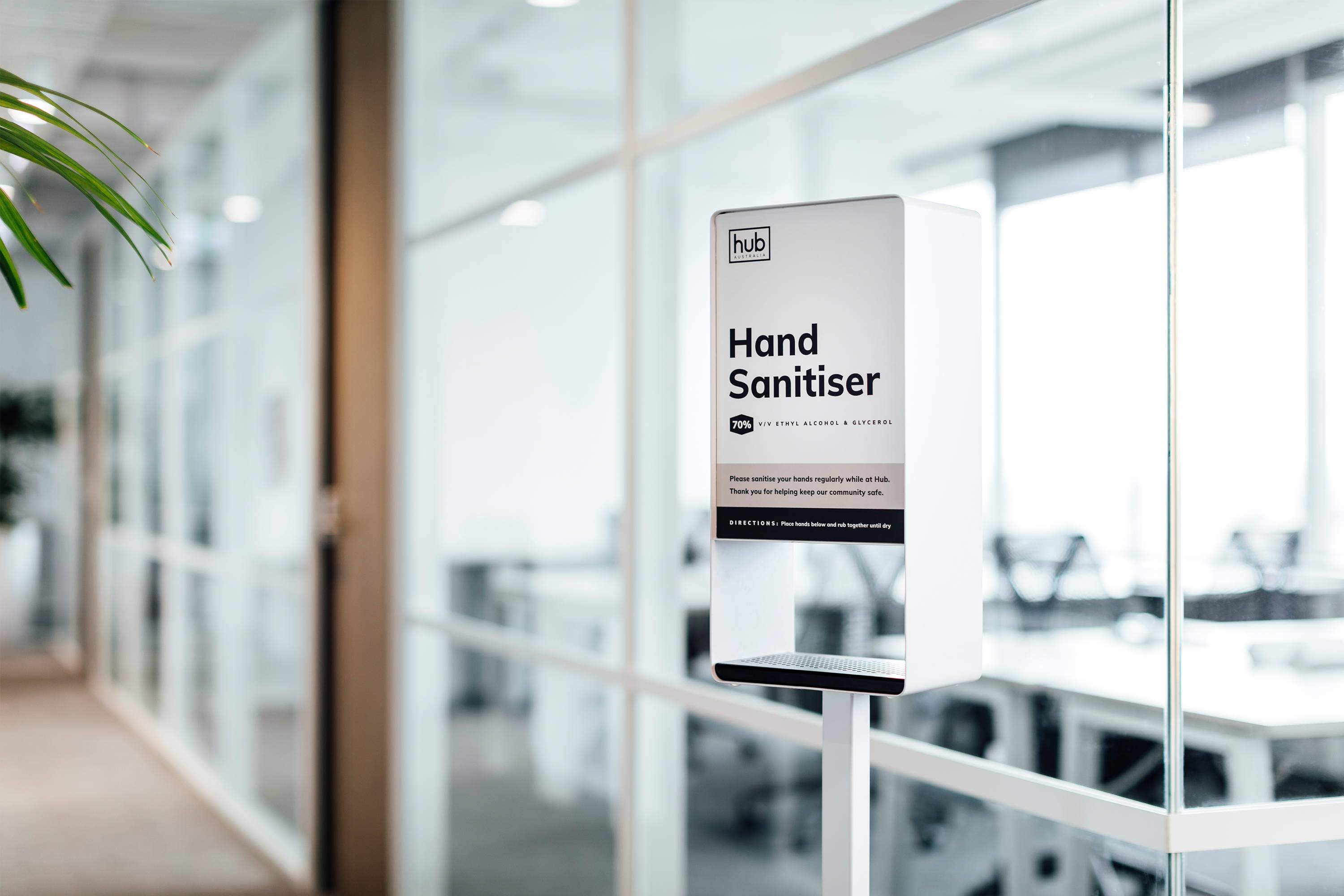 Hygiene should not only be in the kitchen. Having water available in the correct locations can be very difficult, Handy Sanitiser is a great touch free solution. Saving you water, time and some much needed sanity.
Whether you are large or small – Handy Sanitiser can integrate into your retail environment seamlessly. Low in footprint, with the ability to be positioned front of store, merchandised alongside product, or straight onto your counter. It's easy to change by store staff which makes it the perfect solution for your store.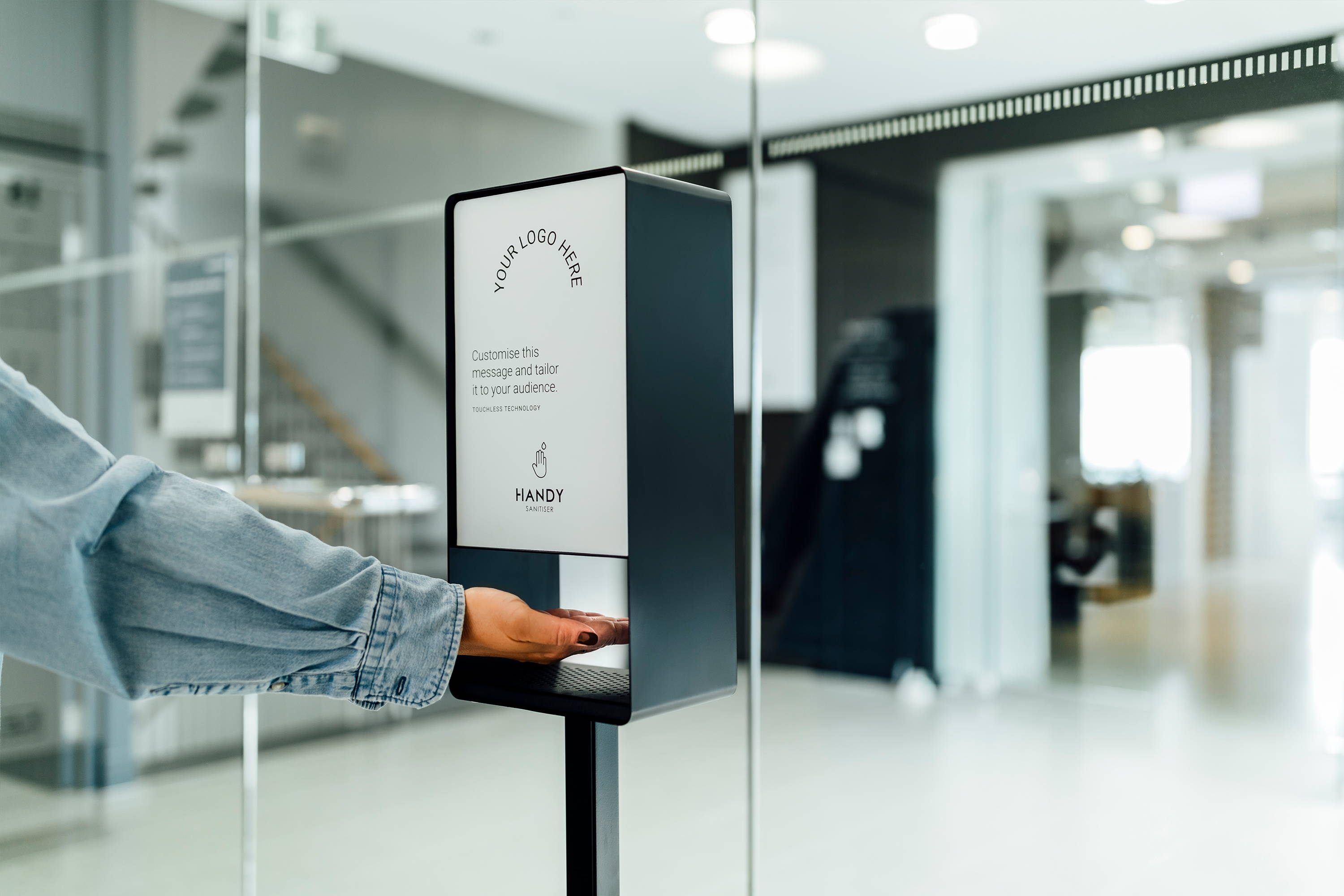 Custom branding for your business
Handy Sanitiser offers custom branding to suit your business requirements. We can provide you with a custom digitally printed magnet with a satin laminate finish, forme cut to suit your Handy Sanitiser display.

We charge $30.00 per print, after securing your order you can choose an option below and email your request to info@handysanitiser.com.au

We have two options:
1. Email your logo & custom message (optional) along with your order number and we will add it to our standard template.
2. Email us with print ready artwork along with your order number. (Download template below)
Keep up to date on Instagram.